20/10/21     04/10/21
This week and last week P5 have been…
🥋Judo skills this week for P5J. We got to learn a basic move in this lesson. Next week the mats come out!😬
This week P5G had another rugby session with Garioch Rugby Club! In maths, we have been continuing to learn addition and subtraction strategies as well as describing movements.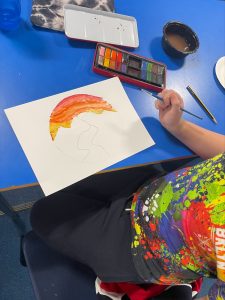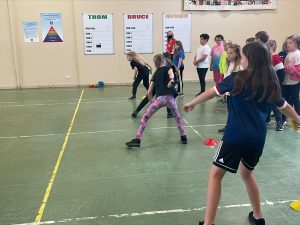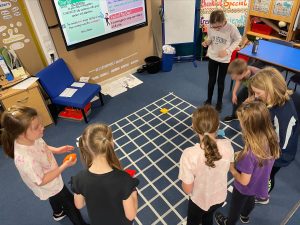 This week P5G showed off their active maths skills by learning about coordinates. We also took part in another athletics session run by Aberdeen AAC and tried some watercolour painting with Miss Robertson our art teacher.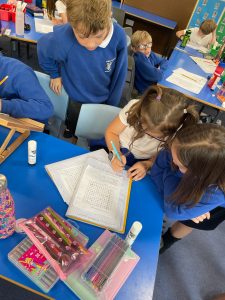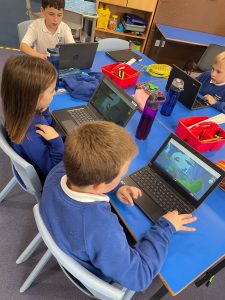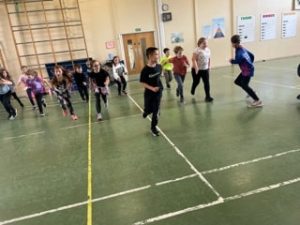 Photo 1:P5L are enjoying their athletics lesson with Active Schools on Thursday
Photo 2: P5L were learning about describing positions on a grid in Maths.
Photo 3: P5L have had lots of fun learning about Internet Safety and putting their knowledge to the test while playing Interland.

P5J have been learning how to have a basic conversation in Spanish 🇪🇸 We can now greet someone, ask their name, tell them our name, ask how they are, reply and say goodbye. Adios.


P5J have had a fantastic start to Term 1. In Health and Well-being, we have been learning about the Zone of Regulations. Here we are playing a game where we guess the emotion a player is expressing. Afterwards, we decide which zone it goes into –
-blue, going slow 

   

  -yellow, caution 

           
-red STOP                 
-green, ready to go
Can you guess the emotion some of us are showing?


P5G have had a busy start to Term 1! In P.E we have begun learning the technical skills involved in tennis. We have also been learning about the Zones of Regulation to help us in managing our emotions. Our spelling sound this week in 'f, ff and ph'.