Monday 11th October
This week Primary 3 were having a close look at wild flowers. We were looking for similarities and differences to help us begin classifying plants.

Monday 4th October
P3MW have been exploring nature in the season of Autumn! We collected leaves of different sizes, shapes and colours and created collages.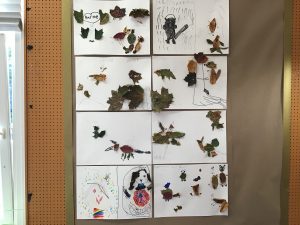 Monday 20th September
This week Primary 3 were sorting all these fruit and vegetables. We then discovered that vegetables come from different part of plants – we found roots, stems, leaves and even a flower that we eat!